Exterior Paint Enhancement
Give your vehicle's exterior the attention it deserves with our comprehensive Exterior Enhancement car detailing service at Car Detailing Ipswich – Ceramic Coating. Designed to restore the stunning appearance of your car's exterior, this service tackles dirt, grime, bugs, and more, leaving your vehicle looking refreshed and ready to turn heads.
Why Choose Exterior Enhancement?
What's Included in the Exterior Enhancement Service?
Every vehicle is unique, and we understand that your car requires personalised care. Our Exterior Enhancement service is tailored to address your specific needs, ensuring your vehicle receives the treatment it deserves.
For a flawless and revitalised paint finish, our expert paint correction services at Car Detailing Ipswich are designed to bring out the best in your vehicle's appearance. Contact us today to learn more about our paint correction process or to schedule an appointment.
Explore Our Comprehensive Car Detailing Services
We take pride in offering a diverse selection of professional car detailing and ceramic coating services, all thoughtfully tailored to cater to your individual requirements. With an unwavering commitment to delivering excellence, we ensure that your vehicle receives the highest standard of care and attention it deserves. Delve into our array of services and experience the transformation your vehicle deserves:
Express In & Out Car Detailing
When time is a precious commodity, our Express In & Out service is the answer. Swift and meticulous, this service maintains your vehicle's pristine appearance. From a thorough hand wash to interior vacuuming and glass cleaning, your car regains its allure without any compromise on quality.
Elevate your driving experience with our meticulous Interior Deep Clean service. Our journey begins with a comprehensive vacuuming and proceeds to a rejuvenating shampooing process. The result is an interior that's not just clean, but thoroughly refreshed.
Experience the ultimate in comprehensive care with our Traditional Full Detail package. From an initial exterior pre-soak to treating every inch of your interior plastics, this package ensures a meticulous restoration of your vehicle's beauty.
Preparing to showcase or sell your vehicle? Our All Inclusive Pre-Sale service is designed to make your vehicle stand out. It goes the extra mile, featuring interior deodorising, paint correction, and protection, ensuring your vehicle is ready for the spotlight.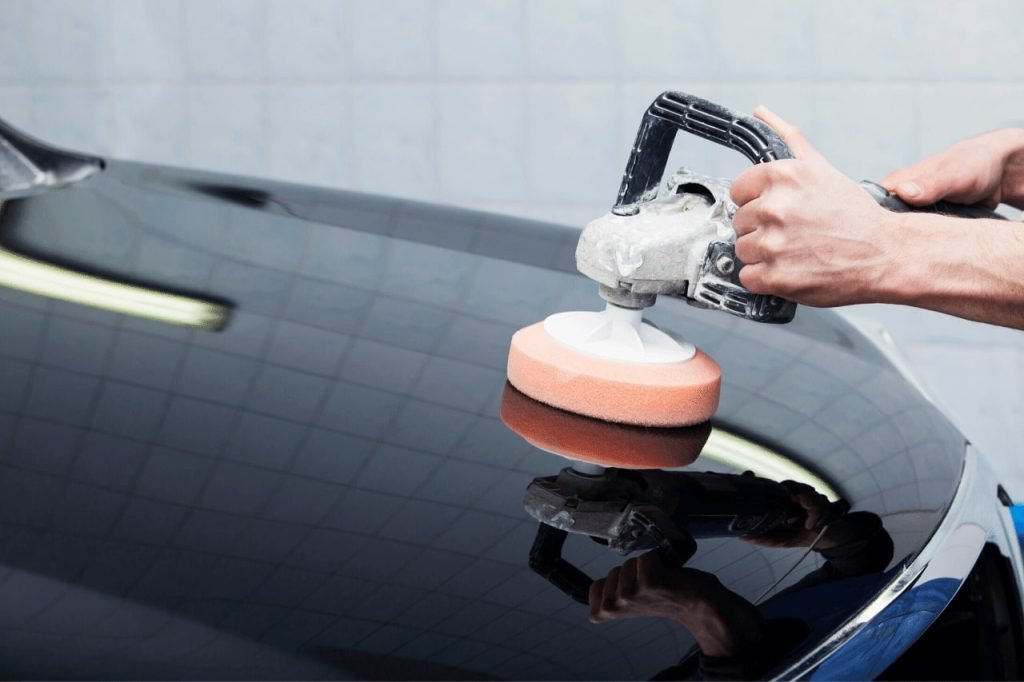 Ceramic Coatings & Protection
For a level of protection that endures and a shine that's truly impressive, our Ceramic Coating service is the ultimate choice. Offering peak paint protection, gloss enhancement, and resistance against the elements, your vehicle's appearance remains impeccable for years to come.
Each of our services is crafted with precision and expertise, ensuring your vehicle's distinct characteristics are taken into account. Whether you're seeking a quick express detailing or a comprehensive ceramic coating, we are dedicated to making your vehicle's appearance nothing short of remarkable.
Ready to give your car's exterior a revival? Contact Car Detailing Ipswich – Ceramic Coating today to schedule an appointment for our Exterior Enhancement service. Our team of experts is eager to restore your vehicle's beauty and ensure it stands out on the road.
Choose our Exterior Enhancement service for a renewed and captivating exterior that reflects your vehicle's true potential.