Ceramic Coatings & Protection for Unparalleled Excellence
Welcome to the pinnacle of automotive paint protection – Car Detailing Ipswich's Ceramic Coatings & Protection service. We're delighted to introduce you to the most advanced and effective method of preserving and enhancing your vehicle's paintwork. A ceramic coating offers an exceptional shield against environmental factors, all while adding a captivating gloss and an impressive depth to your vehicle's appearance.
Why Choose Ceramic Coatings & Protection?
A ceramic coating isn't just another layer of protection; it's a transformative experience for your vehicle. This service is the embodiment of sophistication and technology, providing unmatched durability and aesthetic enhancement. Here's why you should consider our Ceramic Coatings & Protection:
Advantages of Ceramic Protective Coating
Our Ceramic Coatings & Protection service encompasses a range of benefits that redefine how you perceive automotive paint protection:
Ceramic Protective Coating Prevents
Enjoy peace of mind knowing that your vehicle is shielded from common paint hazards:
Paint Fading: The sun's harsh rays are no match for the protective properties of a ceramic coating.
Oxidation: Prevent your vehicle's paint from losing its lustre due to oxidation and environmental exposure.
UV Damage: UV rays are a thing of the past with a ceramic coating safeguarding your paint.
Etching (Bird Droppings): Don't fret over bird droppings – the coating acts as a barrier against their corrosive effects.
Water Spotting: Bid farewell to unsightly water spots that can mar your vehicle's finish.
Some of the most common Frequently Asked Questions (FAQs) for the Ceramic Coatings & Protection service
Feel free to reach out if you have any more questions or if you'd like to learn more about our Ceramic Coatings & Protection service.
Explore Our Comprehensive Car Detailing Services
Our unwavering commitment to excellence is evident in every service we offer, ensuring that your vehicle receives the utmost care and attention. Delve into our diverse range of services:
Express In & Out Car Detailing
When time is of the essence, our Express In & Out service emerges as the perfect solution to maintain your vehicle's impeccable appearance. This swift yet meticulous approach includes a hand wash, interior vacuuming, and glass cleaning. Enjoy a refreshed vehicle without compromising on quality.
Elevate your driving experience with our comprehensive Interior Deep Clean service. From thorough vacuuming to rejuvenating shampooing, we restore your vehicle's interior to its optimal condition. Step inside a space that is fresh, inviting, and revitalised.
Indulge your vehicle with our Traditional Full Detail package, where every nook and cranny is meticulously tended to. From an exterior pre-soak to meticulous interior plastics treatment, we leave no detail untouched, restoring your vehicle's beauty to its full glory.
Preparing to showcase or sell your vehicle? Our All Inclusive Pre-Sale service takes meticulousness to the next level. With features like interior deodorising, paint correction, and protection, your vehicle is positioned to stand out from the crowd.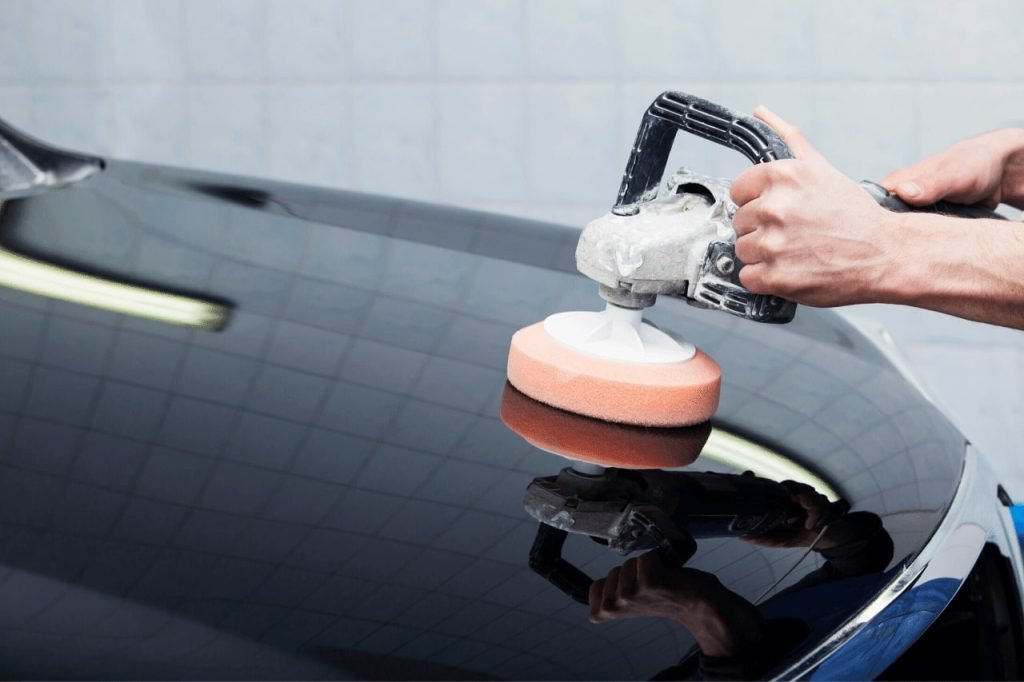 When your car's exterior demands a revival, our Exterior Enhancement service takes centre stage. Bid farewell to bugs, tar, and more as we rejuvenate your vehicle's exterior, leaving it as brilliant as the day it rolled off the showroom floor.
At Car Detailing Ipswich, we're not just in the business of detailing vehicles; we're in the business of preserving memories, enhancing aesthetics, and delivering excellence. Each service is thoughtfully designed to provide a transformative experience for you and your vehicle. Contact us today to schedule an appointment or to learn more about our services.
When you choose Car Detailing Ipswich's Ceramic Coatings & Protection service, you're not only investing in your vehicle's longevity and aesthetics but also embracing a new standard of automotive excellence.
Elevate your vehicle's protection and appearance with our Ceramic Coatings & Protection service. Reach out to us today to discuss how this advanced solution can transform your driving experience.