Traditional Full Car Detail
Experience the pinnacle of comprehensive care for your vehicle with our Traditional Full Car Detailing service at Car Detailing Ipswich – Ceramic Coating. This meticulously curated package is designed to rejuvenate both the interior and exterior of your vehicle, ensuring a thorough transformation that leaves your car looking as if it just rolled off the showroom floor.
Why Choose A Traditional Full Detail?
What's Included in the Traditional Full Detail Service?
At Car Detailing Ipswich – Ceramic Coating, we understand that every vehicle is unique. Our Traditional Full Detail service is tailored to address the specific needs of your vehicle, ensuring that it receives the care and attention it deserves.
Some of the most common Frequently Asked Questions (FAQs) for the Ceramic Coatings & Protection service
Explore Our Other Car Detailing Services
Our extensive range of professional car detailing and ceramic coating services is meticulously tailored to cater to your specific requirements. Our unwavering commitment to delivering exceptional results shines through in all our offerings, ensuring your vehicle receives the highest level of care and attention it deserves. Discover the diverse array of services we proudly provide:
Express In & Out Car Detailing
When time is of the essence, our Express In & Out service offers a swift yet detailed solution to maintain your vehicle's impeccable appearance. From a meticulous hand wash to interior vacuuming and crystal-clear glass cleaning, this service guarantees your car looks its absolute best without any compromise on quality.
Elevate your driving experience with our comprehensive Interior Deep Clean service. We delve into the depths of your vehicle's interior, from thorough vacuuming to rejuvenating shampooing. Our meticulous approach leaves your interior fresh, clean, and ready to impress.
Preparing to put your vehicle in the spotlight? Our All Inclusive Pre-Sale service takes the spotlight even further. Beyond mere detailing, this package offers interior deodorising, paint correction, and advanced protection to ensure your vehicle stands out and commands attention.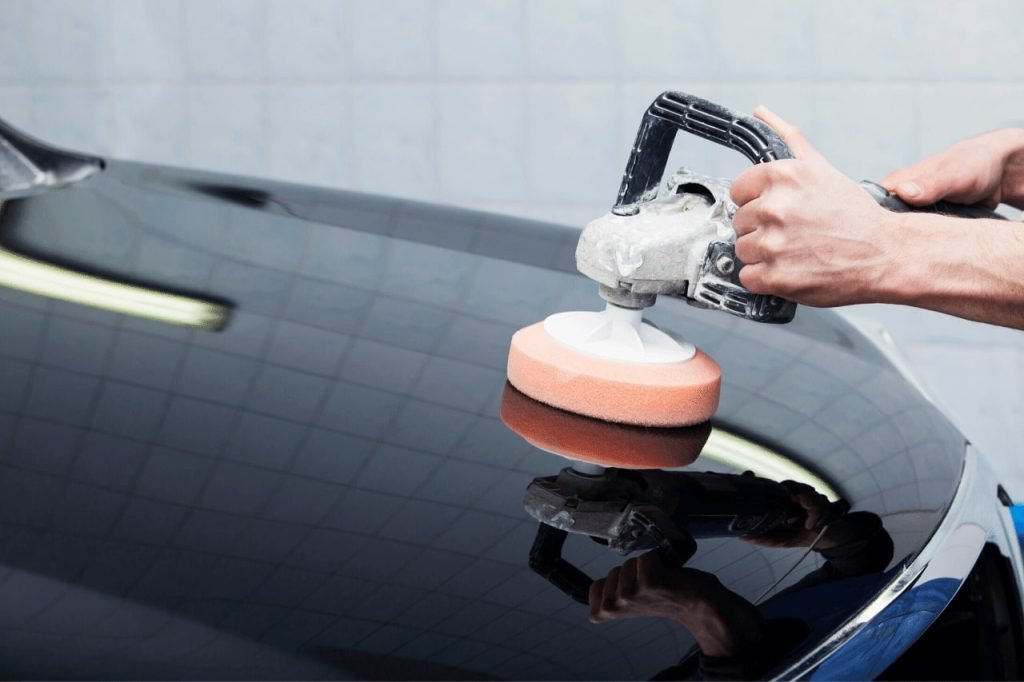 When your car's exterior demands a second chance at radiance, our Exterior Enhancement service rises to the occasion. We confront bugs, tar, and other detractors head-on, leaving your vehicle's exterior gleaming with newfound brilliance.
Ceramic Coatings & Protection
For those seeking the pinnacle of protection and shine, our Ceramic Coating service provides an armour of excellence. Offering top-tier paint protection, gloss enhancement, and resilient resistance to the elements, this service ensures your vehicle remains a beacon of beauty.
Each of our services is an embodiment of precision, expertise, and passion for your vehicle's well-being. Whether you're in need of a quick refresh or a comprehensive rejuvenation, Car Detailing Ipswich is dedicated to delivering unparalleled results. Contact us today to schedule an appointment or request a free quote.
Ready to witness the ultimate transformation? Contact Car Detailing Ipswich – Ceramic Coating today to schedule an appointment for our Traditional Full Car Detailing service. Experience the unmatched brilliance of a meticulously restored vehicle.
Choose our Traditional Full Detail service to immerse your vehicle in a comprehensive restoration process that brings out its true beauty and leaves it shining inside and out.