Interior Deep Clean Car Detailing
Revitalise the interior of your vehicle with our meticulous Interior Deep Clean car detailing service at Car Detailing Ipswich – Ceramic Coating. Our dedicated team is committed to enhancing your driving experience by providing a thorough and rejuvenating clean for your car's interior. Discover why our Interior Deep Clean service is the ideal choice for maintaining the comfort and aesthetics of your vehicle's interior.
Why Choose an Interior Deep Clean?
A ceramic coating isn't just another layer of protection; it's a transformative experience for your vehicle. This service is the embodiment of sophistication and technology, providing unmatched durability and aesthetic enhancement. Here's why you should consider our Ceramic Coatings & Protection:
What's Included in the Interior Deep Clean Service?
Just as no two vehicles are the same, we understand that your needs are unique. Our Interior Deep Clean service is tailored to address your specific requirements. Whether you're a daily commuter, a parent, or a business professional, we ensure your car's interior is refreshed and comfortable, matching your lifestyle.
Frequently Asked Questions about Interior Deep Clean Car Detailing
Discover Our Range of Car Detailing Services
At Car Detailing Ipswich, we offer an extensive selection of professional car detailing and ceramic coating services, each tailored to meet your specific needs. Our commitment to delivering excellence remains unwavering across all our offerings, ensuring that your vehicle receives the highest level of care and attention. Explore the diverse range of services we provide:
Express In & Out Car Detailing
When time is of the essence, our Express In & Out service provides a swift yet meticulous solution to maintain your vehicle's impeccable appearance. From a hand wash to interior vacuuming and glass cleaning, this service ensures your car looks its best without compromising on quality.
Elevate your driving experience with our thorough Interior Deep Clean service. From vacuuming to shampooing, we restore the interior to its optimal condition, leaving it fresh and rejuvenated.
Immerse your vehicle in the ultimate comprehensive clean with our Traditional Full Detail package. From exterior pre-soak to interior plastics treatment, we cover every detail to restore your vehicle's beauty.
Preparing to sell or showcase your vehicle? Our All Inclusive Pre-Sale service goes above and beyond, featuring interior deodorising, paint correction, and protection to ensure your vehicle stands out.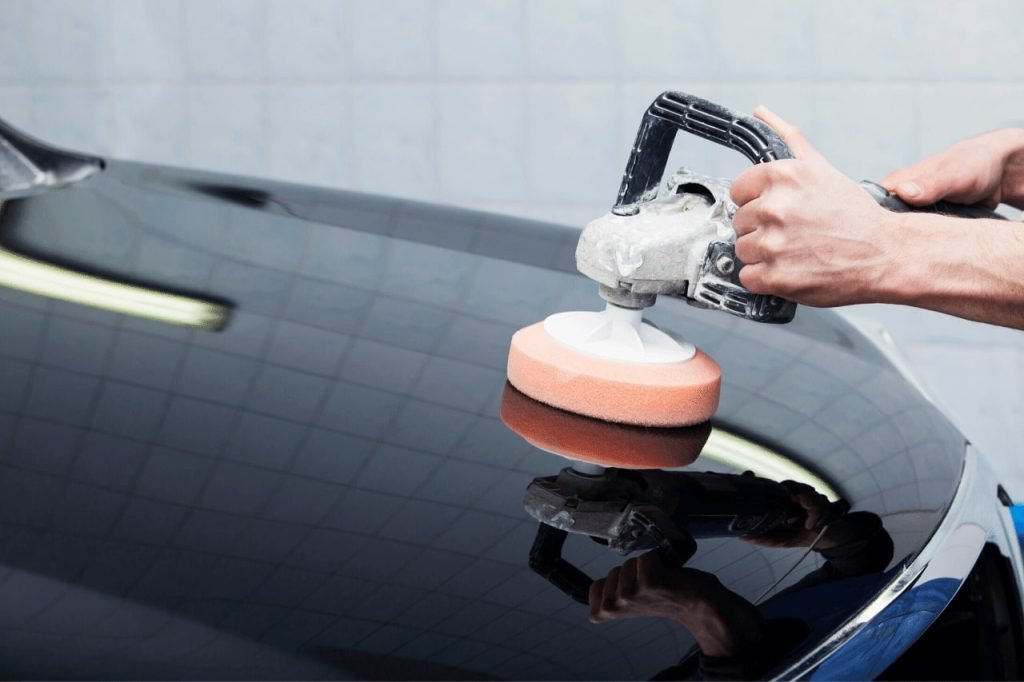 When your car's exterior calls for a revival, our Exterior Enhancement service takes centre stage. We tackle bugs, tar, and more, leaving your vehicle's exterior looking as good as new.
Ceramic Coatings & Protection
For those seeking the pinnacle of protection and shine, our Ceramic Coating service provides an armour of excellence. Offering top-tier paint protection, gloss enhancement, and resilient resistance to the elements, this service ensures your vehicle remains a beacon of beauty.
Ready to experience the comfort and revitalization of our Interior Deep Clean car detailing service? Contact Car Detailing Ipswich today to schedule an appointment. Our dedicated team is eager to provide you with an exceptional detailing experience that leaves your vehicle's interior looking and feeling its best.
Choose our Interior Deep Clean service for an elevated driving experience that matches your comfort and style.